The Estate
Passion & know-how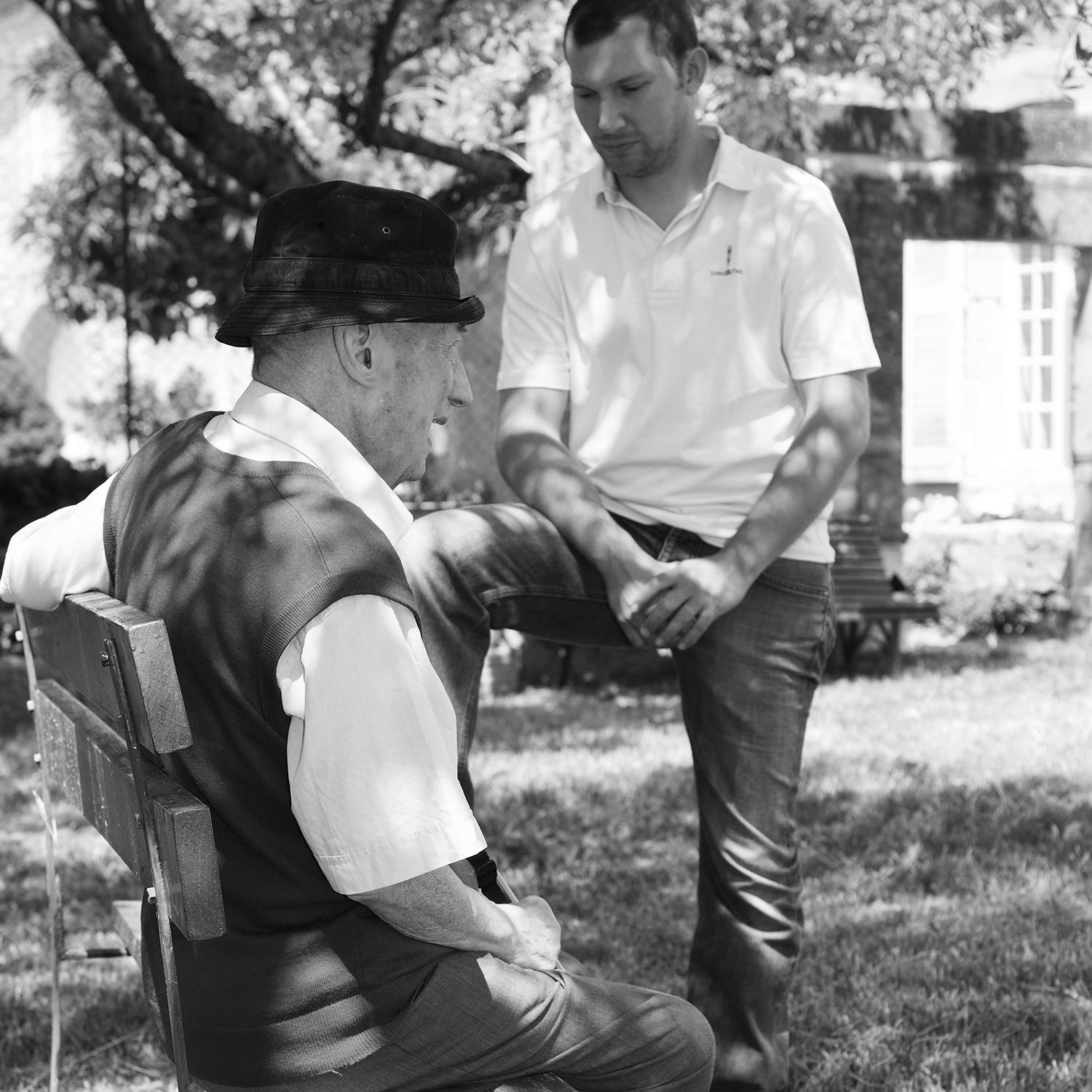 1936
Eugène
The Estate
If Eugène Demoulin, the great-grandfather or "papé" as we sometimes say in Provence,
decided to return to his childhood home,
on this estate where each stone carries a trace of his soul,
here is what he would discover: 
On a small trail, off of the road to Nîmes on the outskirts of Tavel, surrounded by its 32 hectares of vineyards, proudly stands the Château de Trinquevedel. Eugène holds his breath, overcome with emotion…. He still remembers that year of 1936 when he acquired the elegant 13th-century estate, overrun with wild weeds, determined to revive its former viticultural employment.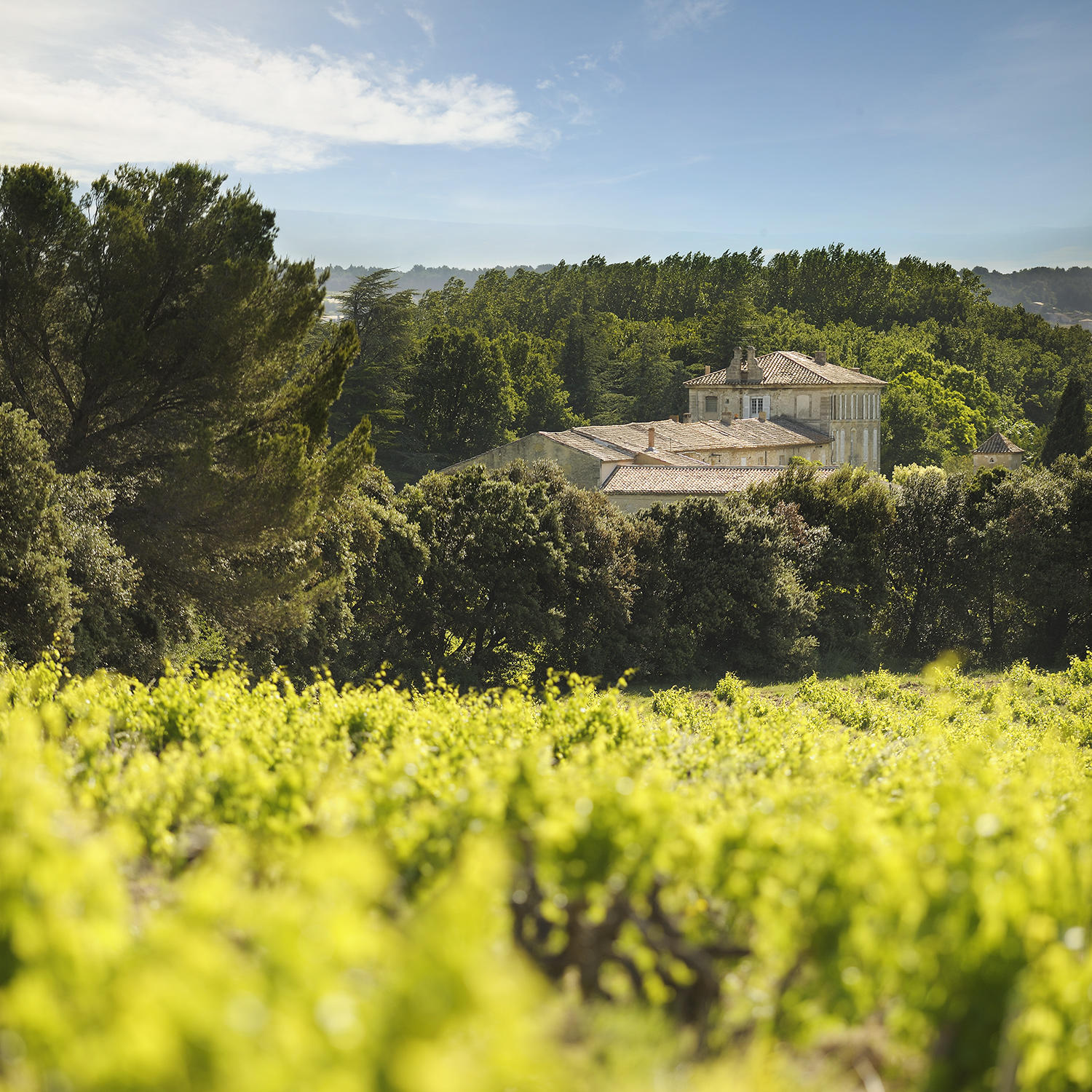 Grenache
Cinsault
Clairette
The Vineyards
Furthermore, the soils formed primarily of sand and rounded stones seemed promising to him for growing varieties such as Grenache, Cinsault, or Clairette. So he patiently began renovating the domaine to take his turn producing this rosé wine with fresh scents of red berries.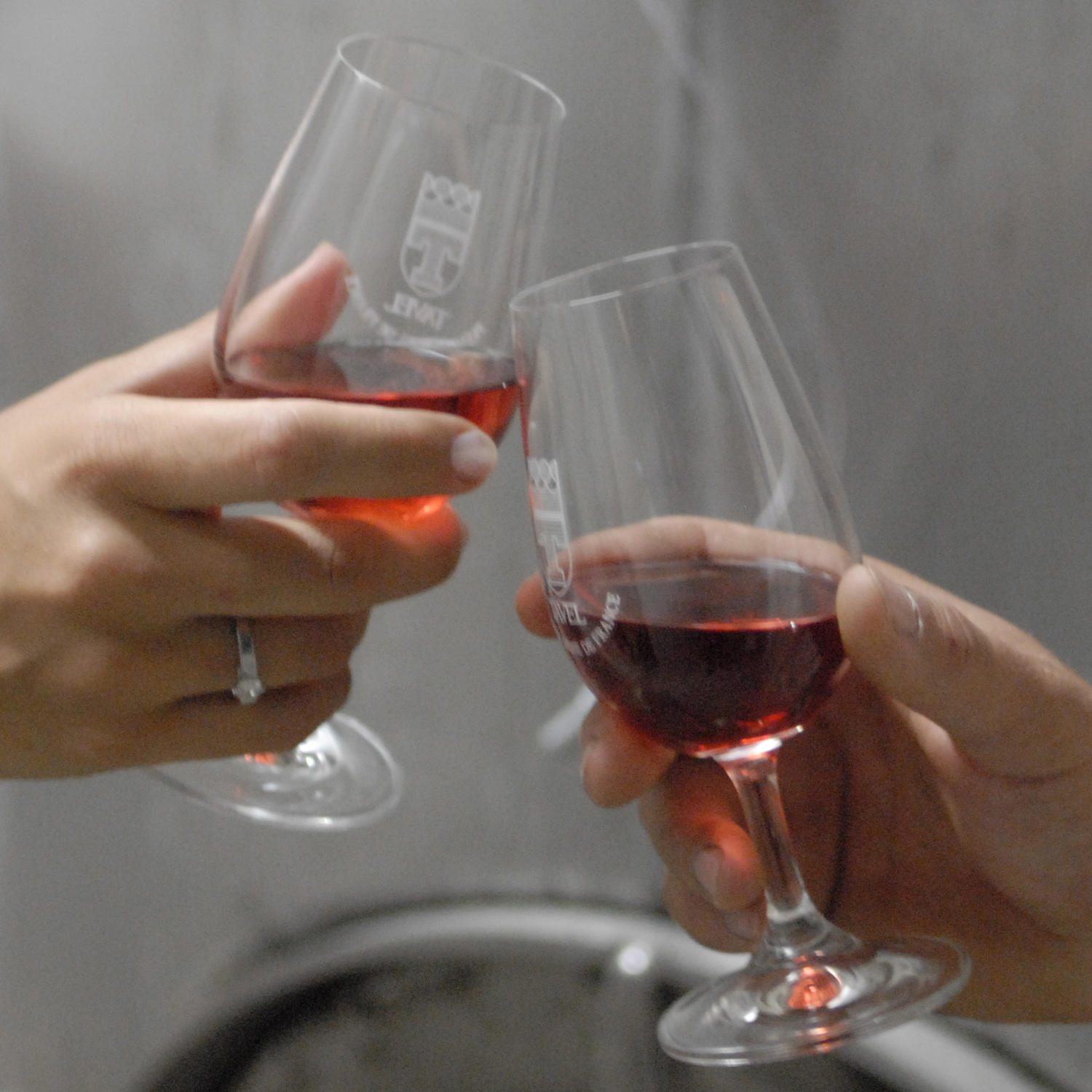 Blend
Winemaking
Winemaking
If Eugène, many years later, had discretely pushed open the doors to the cellar...
...how surprised he would be to discover the changes and innovation that had supplanted the empirical practices of the past. Here, the grapes were meticulously sorted, all steps of the vinification temperature controlled, the free run juice and pressed must skillfully blended, and 20 days of letting the wine settle and clarify naturally before separating it from its heavy lees. Once all these steps were finished, the wine was ready to offer at the end of winter.
Poor Eugène, not able to make heads nor tails of it all!