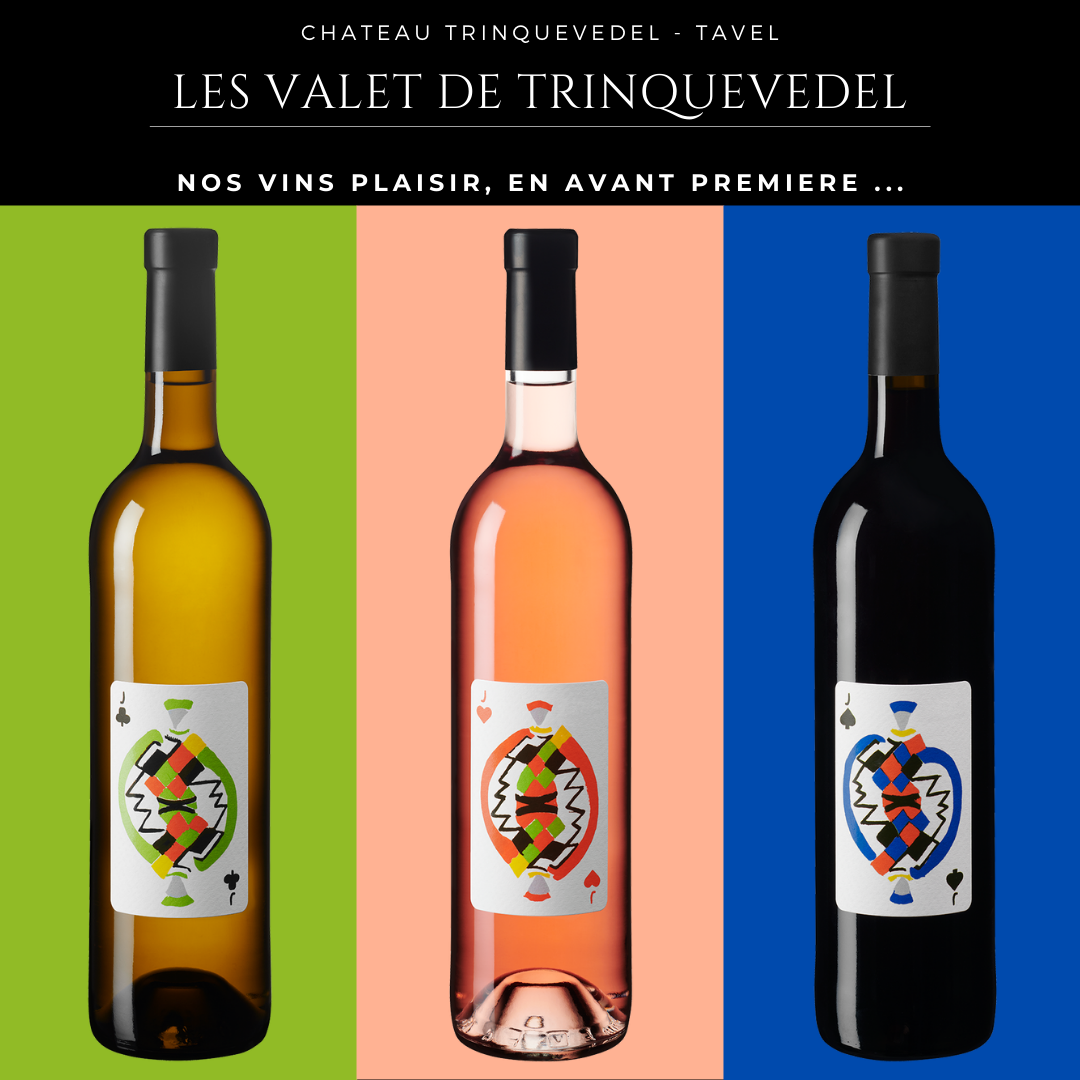 Friday 09 April 2021
NEW WINES : VALET de TRINQUEVEDEL
Generous and expressive wines, on fruit and lightness, that invite sharing between friends/family for an immediate pleasure and a taste of «come back»!
A renewal that reflects well the dynamics of my project : the possibility to produce wines in the 3 colors, excluding AOC, only from my vineyard in the commune of Tavel, 1er Cru Rosé de France.
The selection of parcels, blends and kinds of vinification have been carefully chosen to reveal all the freshness and fruity potential of our terroir in this range.
Valet de Trinquevedel complete our range f Gastronomic wines in AOC TAVEL and LIRAC.